Dockers in the US are offering free shipping and a 25% discount until 1159 PST on February 6th using the coupon code: biggame
It's a pretty impressive deal, though they do not ship outside the US.
So why mention it?
Because you can easily get your merchandise forwarded to a non-US address using a service such as MyUS.com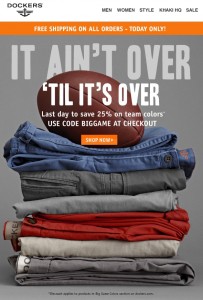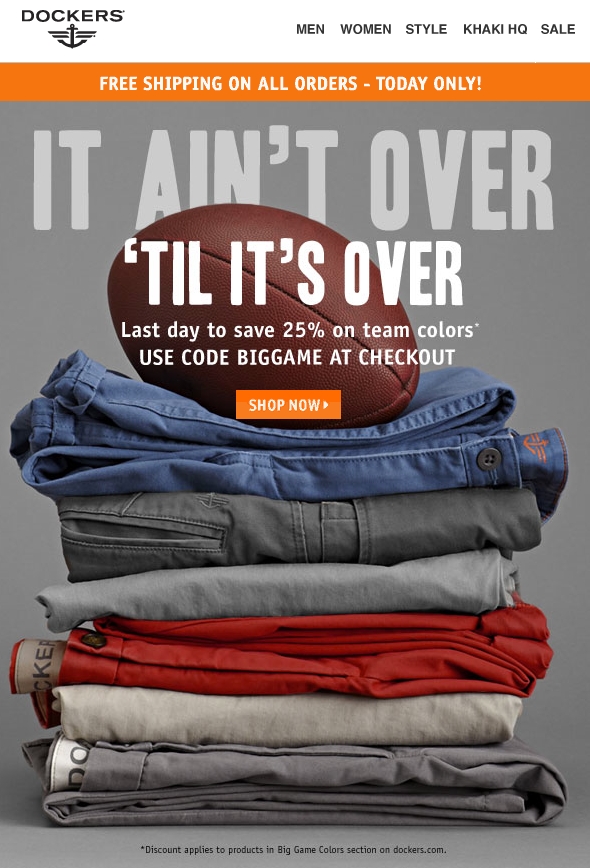 We're all about getting the best discounts and deals for your online shopping needs, so we're really excited to be able to offer an exclusive offer to our readers.
You won't find this special discount savings code anywhere else online – it's truly exclusive to us!
So what is it?
Save 10% on your next order of fashion jeans or trousers from Buy Jeans.
This exclusive discount code from Buy Jeans is valid the month of September 2011. Click here for details
Watch this space for more news on how we can help you save when you buy online